Waterman celebrating victory in one of the 'closest' Doggett's in recent years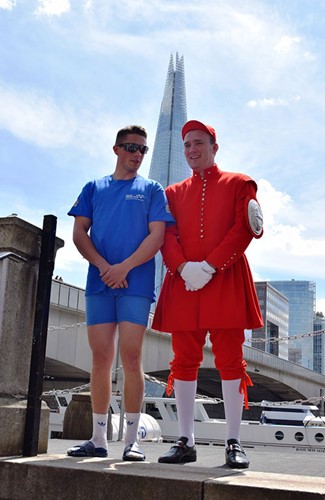 05 August 2015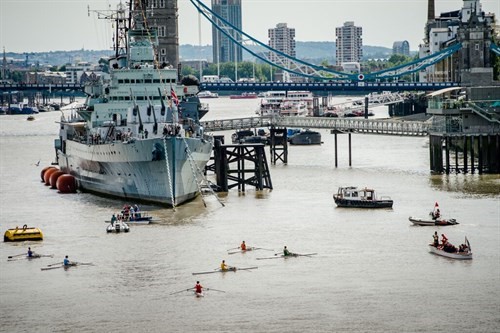 Louis Pettipher, from Swanscombe in Kent, completed the four mile seven furlong course in 24 minutes and 23 seconds on Saturday (1 August).
He was followed by Ben Folkard in second place and Charlie Maynard in third. Dominic Coughlin came in fourth, followed by Perry Flynn in fifth and Frankie Ruler in sixth place.
Pettipher, who is a captain with City Cruises and came second in last year's race, will be presented with his prize – the traditional winner's distinctive red coat and silver badge – later in the year.
Colin Boag, Clerk of the Fishmongers' Company, said: "This was one of the most exciting and closest races we've had in recent years, with all three frontrunners in with a shot of winning until near the end of the course. All the competitors did exceptionally well to finish such a challenging course and it was a fitting race to mark the 300th anniversary of Doggett's Coat and Badge."