The Prize
Winners of the Doggett's Coat and Badge Wager are joining over 300 years of history and heritage, and for many the honour of winning is motivation enough. 
But all Doggett's men are awarded the Doggett's Coat and Badge - the same as it was in 1715, when Thomas Doggett founded the race. The coat is made of scarlet wool, and still follows the original style. The badge is solid silver, and carries the emblem of the race (as shown on the right). 
Since the 300th Anniversary of the race in 2015, race supporters Harold Pinchbeck Watches have awarded the winner one of their limited edition Lambeth Reach watches. Only 270 of these watches have been made. The classic dial design is discreetly marked 'Doggett's Coat and Badge since 1715', and it includes oars to represent the Watermen, fish to symbolise the Fishmongers, and the Hanover Horse of George I. The back of each watch is laser engraved with its name and number, and the words 'The Glory of the River'. The leather strap is individually crafted by Devon craftsman Tanner Bates.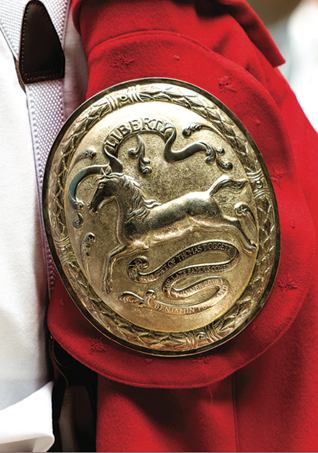 The badge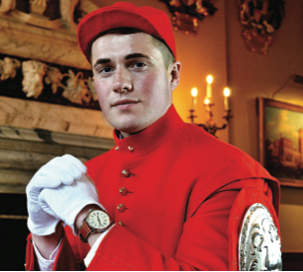 2015 winner, Louis Pettifer, wearing his Lambeth Reach watch