Olympic hero Sir Steve Redgrave attends historic rowing race on the Thames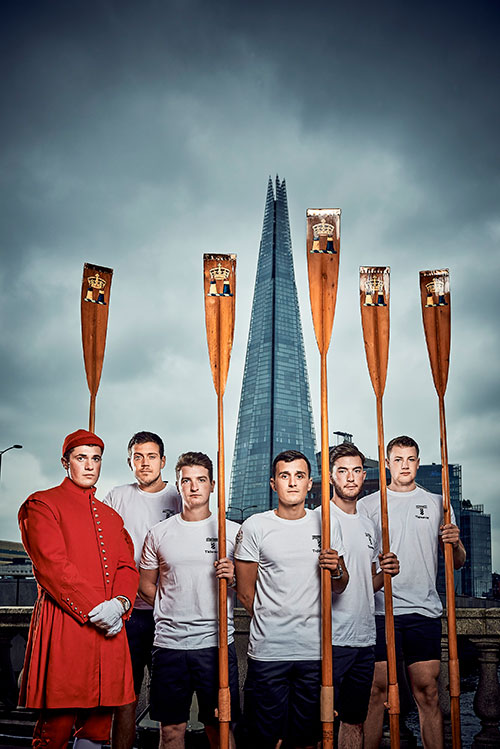 05 July 2016
Olympic hero Sir Steve Redgrave attends historic rowing race on the Thames
Sir Steve Redgrave, who won five Olympic gold rowing medals for Britain, will be cheering on the competitors taking part in this year's Race for Doggett's Coat and Badge on 20 July.
Each year, up to six watermen who have recently completed their river apprenticeships take part in the race, which has been held on the River Thames each year since it was founded in 1715 to commemorate King George I's accession to the throne.
Sir Steve, who will present the winner with their medal outside Fishmongers' Hall after the race, said: "It's an honour to be a part of this traditional and historic race. It is a hugely challenging course and the boys will have had to put in a lot of training and dedication to tackle it. I wish them all the best of luck and look forward to seeing them race on the day."
The Worshipful Company of Fishmongers' has organised the race since 1722. Major General Colin Boag CB CBE, Clerk to the Fishmongers' Company, said: "We are delighted to have Sir Steve's support at this year's race. The competitors have all been training extremely hard and I know they will be inspired by his presence."
This year's competitors, who all work on the River Thames, are Ben Folkard, 24, who lives in Putney; Jacob Berry, 23, from Whitstable; Alfie Anderson, 21, who lives in Hammersmith; George McCarthy, 21, from Welling and Perry Flynn, 23, from Kennington.
The winner will receive Doggett's famous scarlet Coat and Badge outfit.
The race, sponsored by Tideway, Harold Pinchbeck and Oarsport will start at 11am at London Bridge and finish in Chelsea.
For more information about the race, visit /about-the-race/