George Gilbert takes 2022 Doggett's Coat and Badge
28 July 2022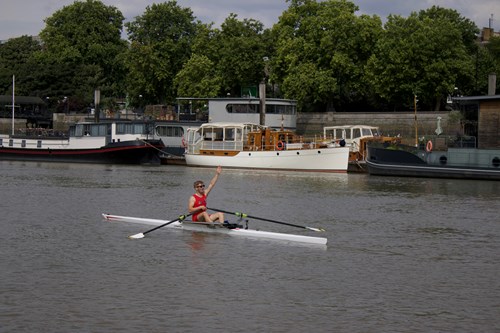 George Gilbert rowed the 2022 Doggett's Coat and Badge Wager today in excellent style, coming home in a time of 26:07, just shy of his personal best time for this distance.
George has been supported and coached by Gary Anness, who won the race himself 40 years ago this year. He was cheered along the course by passing boats, with a particularly supportive horn blast from the HMS Wellington, the headquarters ship of the honourable company of master mariners.
More photos can be found on our gallery page.