Former Doggett's winner and Olympic star full of praise for this year's competitors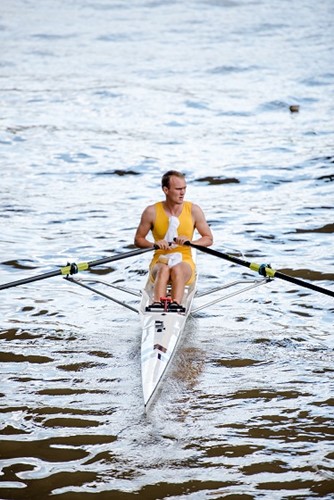 18 July 2014
by Chris Walker
Rowing stars, including a former Doggett's winner and Olympian, have heaped praise on the competitors in this year's race.
Harry McCarthy, from Blackheath, won the historic Race for Doggett's Coat and Badge on Tuesday. He was followed by Louis Pettipher, 23, in second place, Charlie Maynard, 22, in third place, Ben Folkard, 22, in fourth place and Dominic Coughlin, 23, in fifth place.
Kenny Dwan, who won Doggett's in 1971 and rowed in the Olympics, watched the race on a screen at Fishmongers' Hall. He said: "I thought all of the boys rowed well. It was a close race up to Westminster, any one of them could have won it at that stage. But Harry kept his strokes nice, long and strong and pulled away and was a very worthy winner.
"The runners-up will be disappointed today but it will be up to them to dust themselves off, go on their holidays and try again next year."
Also in attendance for Tuesday's race was former Olympic gold medal-winning double scull rower Mark Hunter. On the prestige of winning Doggett's, he said: "I think one thing we love in Britain is tradition and history.
"This event really encapsulates all of those things in a race through the heart of London. People can stand on the banks and watch as the race goes past. The more publicity we can generate for this race, the more interest we get in the sport of rowing."
The race started at 12.45pm from London Bridge, and finished at Cadogan Pier in Chelsea where Harry, a City Cruises captain, was presented with a bottle of champagne by His Royal Highness, The Duke of Edinburgh.
Later in the day, the Olympian presented Kingsford School from Newham with the Row 4 Results trophy after they retained their 2013 crown. Row 4 Results, a rowing race for children from schools bordering the Thames, is held by London Youth Rowing. It was hosted outside a sun-soaked Fishmongers Hall.
The Race for Doggett's Coat and Badge is sponsored by Thames Tideway Tunnel, a project to build a 25km long tunnel which will reduce the amount of sewage overflowing into the River Thames.
See more photographs from the day in our gallery below
John Blunt took this photograph of the rowers passing under Millennium Bridge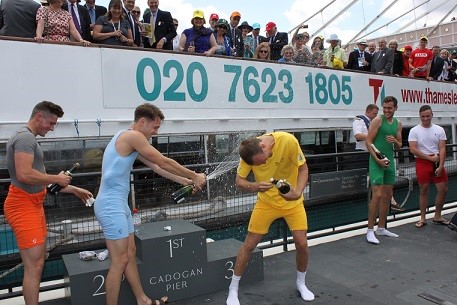 Louis, Dom, Harry, Ben and Charlie celebrate after the race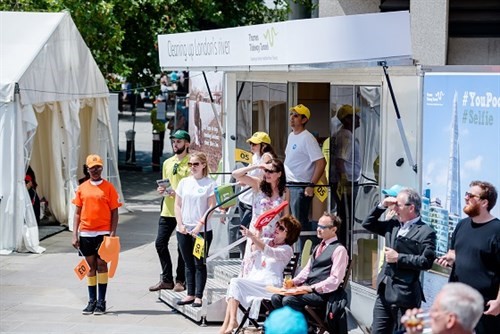 Spectators watch the race on the big screen at Fishmongers' Hall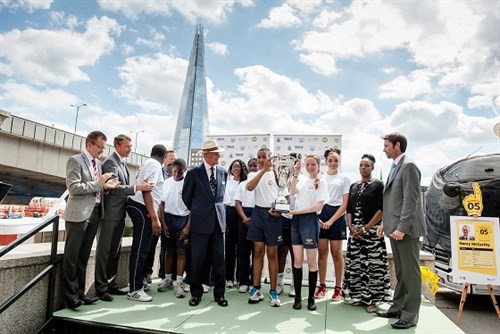 Prince Philip and Mark Hunter congratulate the Row4Results winning school, Kingsford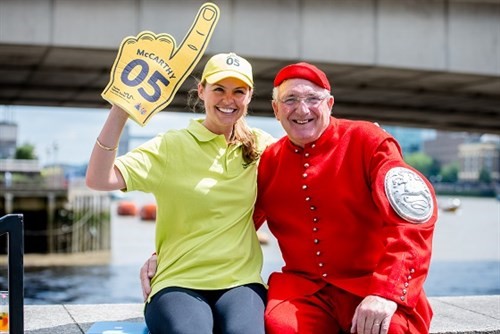 Kenny Dwan and Kate Thomson from Thames Tideway Tunnel show their support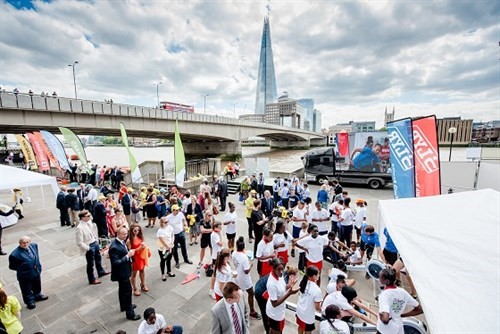 Supporters gathered outside Fishmongers' Hall to watch the race on a big screen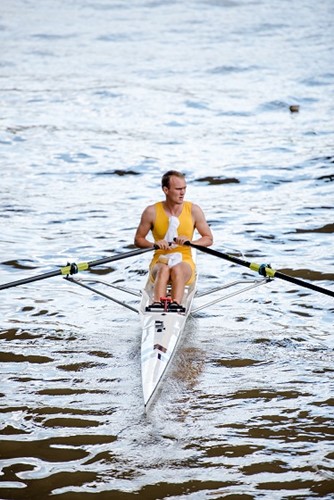 This year's winner Harry McCarthy gets ready to go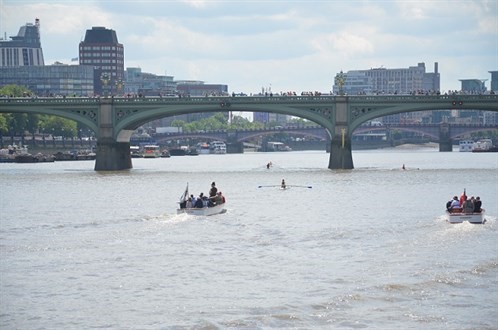 Phil Stride captures the rowers passing under Westminster Bridge