Delayed Doggett's
8 September 2020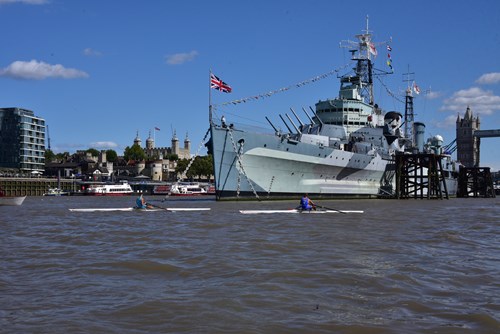 Today should have been the 2020 Doggett's Coat and Badge Wager – a gruelling 7400 metre course, unchanged since its inception in 1715. Sadly, the race has been postponed for only the second time in its history as a result of coronavirus. But training has started again! We have four oarsmen already confirmed for the 2020 Wager, which will now be held on 16 March 2021.
Check out our interviews with some of the competitors here.
Keep an eye out for interviews with our other competitors in the coming months. And in the meantime, if you want to learn more about the Doggett's Coat and Badge Wager, visit the Company of Watermen and Lightermen pages, or the Thames Festival Trust website for a documentary and aural histories.
Photography (c) by Jeremy Dale