2022 Competitors - Mathew Brookes
30 June 2022
In the first of our interviews with this year's competitors, we talk to Mathew Brookes, who is competing for his first time.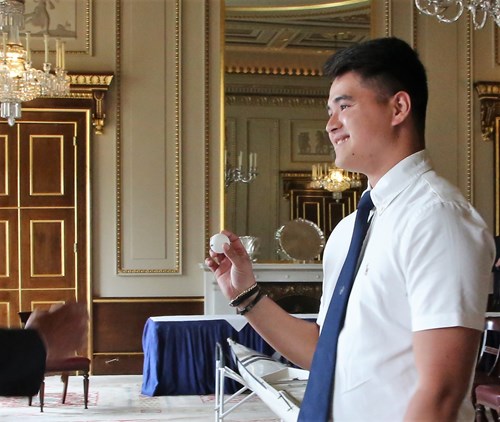 Hi Mathew, Tell us a little bit about yourself.
I started my apprenticeship in 2015, and I've been working at Capital Pleasure Boats for the last six years. 
This is your first time entering the Doggett's Wager. What made you decide to take part?
My family encouraged me. I'll be the first to take part. My dad did train for it, but he was injured so couldn't compete. 
Are you looking forward to it? 
Yes. My plan is just to stay relaxed and enjoy it. And hopefully not fall in! 
Good plan! How is your training going? 
I've been in and out of a scull since I started my apprenticeship, but not so much recently. I need to get back into it before the race. 
And what do you like doing when you are not sculling? 
I'm really into football - I play for a local five-aside team. And I'm a season ticket holder at West Ham. I also really like darts, and I play at home with my dad - he can never beat me!