2022 Competitors - George Gilbert
6 July 2022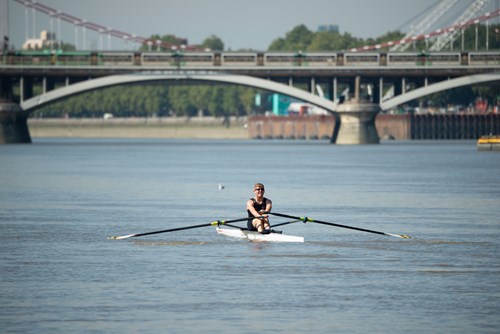 In our second interview, we talk to George, who is competing for his final time, and is the favourite to win the Coat and Badge this Year.
Hi George, how are you feeling about this year's race? 
I'm excited. I'm more relaxed in my sculling now and I'll be going out there with even more intent! 
You've raced the wager before - will that make a difference? 
I think it helps - I know the course, and have my plan. But you never know on the day. 
But you are going into the race as favourite…
Yes. That is a complement of course. But it also adds more pressure. 
How is your training going? 
Well thanks. I'm getting out in a boat as much as I can… I feel like my sculling is better than last year, and I've competed at a couple of other regattas too now, which has given me some great experience. And I've got great support from my coach Gary Anness, as well as some of the other rowers and winners at Poplar, District and Blackball Club. 
And how are you going to approach the race? 
I have a plan, but really I am racing myself. You can't control what other people do on the day, and you never know. So I am going to go out with intent and focus on going the fastest I can. 
Thanks, George! Good luck on the day.